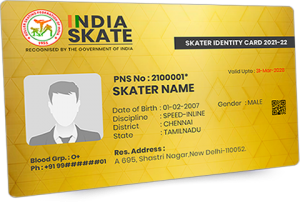 Skater Annual Registration – 2023-24
Mandatory to participate in all Club / District / State / National / International Level Championships & Activities.
Welcome
Roller Skating Federation of India(R.S.F.I) is the governing body for skateboarding and roller sports in India. Here you can find all useful information about roller sports and official announcements from RSFI.