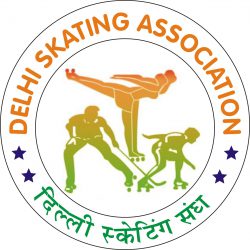 DELHI SKATING ASSOCIATION
Reg.No. 435/2013-14    DOA No. DOA131/2014 15
ABOUT
Delhi Skating Association (DSA) is the registered state body for the sport Roller Skating , affiliated with Roller Skating Federation of India (RSFI). Delhi Skating Association which is the only recognized & registered body of Roller Skating Federation of India (R.S.F.I) to handle the affairs of Skating in DELHI.
We have a very good relation with the Government of National Capital Territory of Delhi Directorate of education sports branch Chhatrasal stadium. The Sports branch supports our skaters financially for their national & International – Events.
Bank Account: Delhi Skating Association
Ac. No : 004450001198
IFSC Code : YESB0VNB004
Bank-TVCONBL.
PAN CARD AACTD7611A
OFFICE BEARERS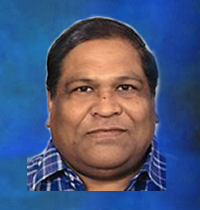 Shri. Tulsi Ram Aggarwal
President
---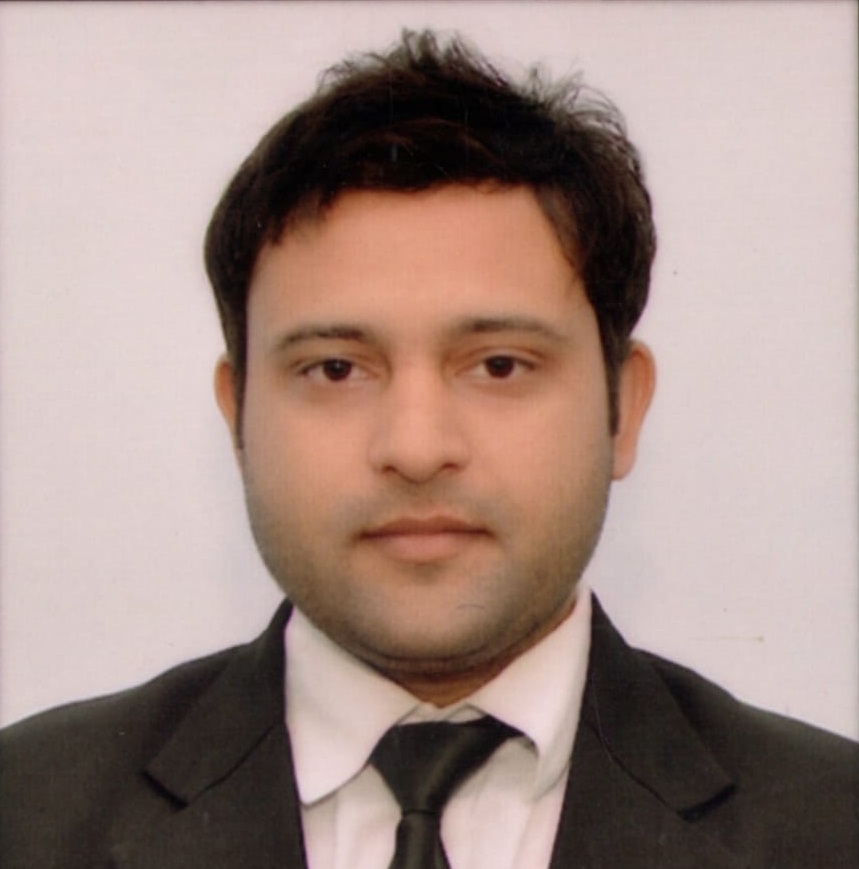 Adv. Rahul Sharma
Gen. Secretary
---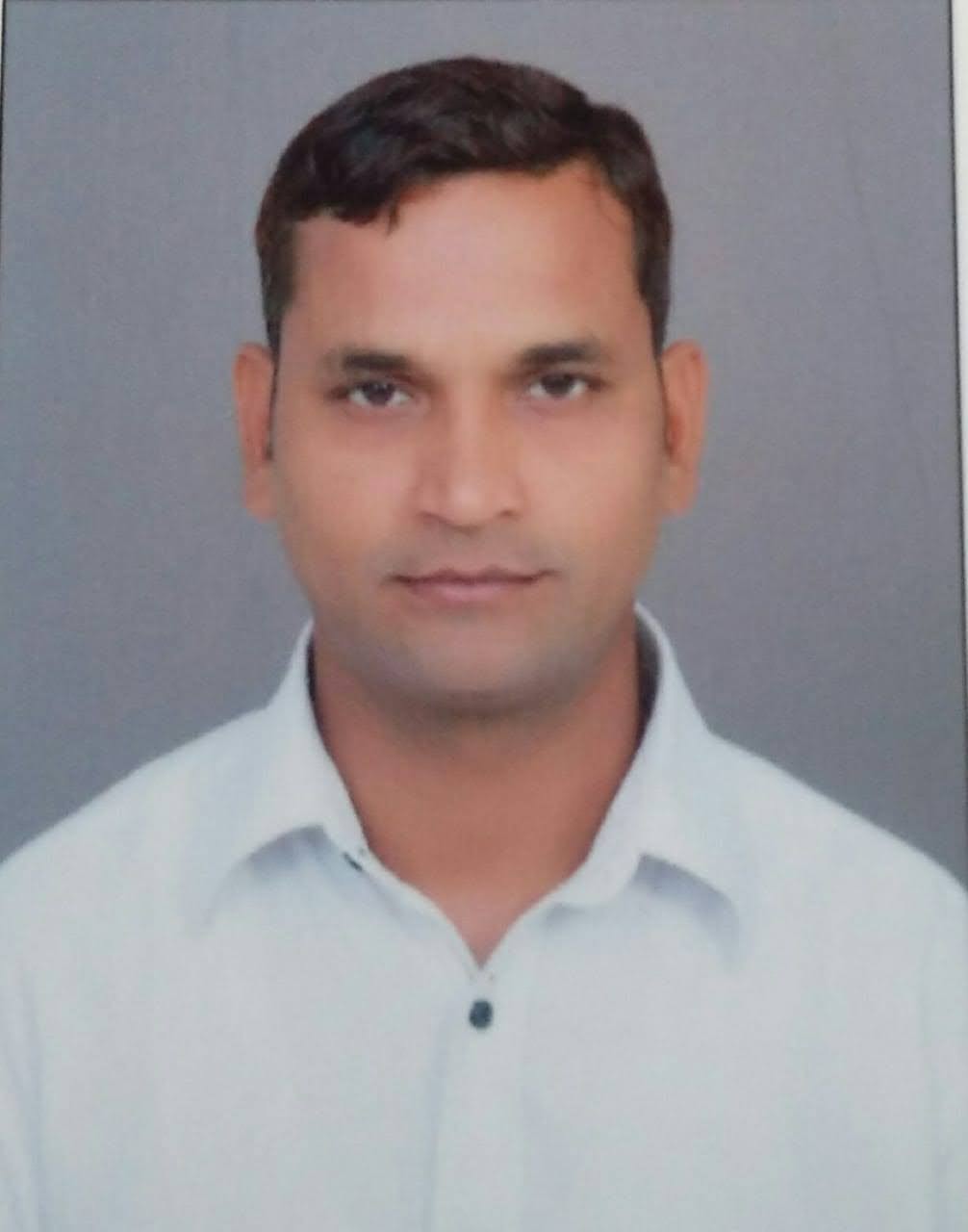 Shri. Phoolchand Sonal
Treasurer
---
Contact
| | |
| --- | --- |
| Chairman | Shri Dharampal Lakra (MLA Delhi) |
| Vice chairman | Smt.Babina Pawanjeet Shokeen( Councilor) |
| Patron | Shri Anand Kumar Mishra (D.C.P.) |
| Adviser | Dr.Praveen Saroha ( D.P.E.) |
| Adviser | Palwan Sri Sandeep shokeen |
| President | Shri Tulsi Ram Aggarwal |
| Sr.Vice President | Shri Amar Dev (P.P.DUTA) |
| Vice President | Shri Har Kishore (S.O.) |
| Vice President | Dr. Monica Sood |
| Vice President | Shri Kamal Vats |
| General Secretary | Sri. Rahul Sharma( Adv.) |
| Treasurer | Shri Phoolchand Sonal |
| Joint Secretary | Smt. Krati Bhardwaj |
| Joint Secretary | Sardar Sri Kulbir Singh |
| Executive committee Member | Mohd. Mushtaque Ahmad |
| Executive committee Member | Sri Naresh Kumar Sharma |
Artistic Committee
Sri Rahul Dev – Chairman
Ms.Shrya Patel
Speed Committee
Sri Hariom Gupta – Chairman
Sri Niraj Awana
Media Committee
Sri Deshraj Jaipuria – Chairman
Sri Sompal Panchal
Hockey Committee
 Sri Jaswinder Singh  – Chairman
Sri sunil kumar
Freestyle Committee
Sri Vinod Sehrawat – Chairman
 Sri Styam chakma
Skateboarding Committee
Sri Omprkesh – Chairman
Sri Karandeep singh
Other Games Committee
 Sri Ravi Khati – Chairman
Sri Rakesh Kumar
Development Committee
Sri Pardeep Bhati – Chairman
Sri Rahul kaush
Championship Committee
Sri Virender Singh – Chairman
Sri Gorav Arora
| | | | | | | | | |
| --- | --- | --- | --- | --- | --- | --- | --- | --- |
| SL.NO. | ID. NO. | NAME | AGE GROUP | GENDER | STATE / U.T. | DISCIPLINE | CERTIFICATE | CERT.NO. |
| 1 | 6237 | Avyan Goel | 5 to 7 – Cadet | Boys | Delhi | Speed-Quad | Participation | 0145 |
| 2 | 6238 | Divit Desai | 5 to 7 – Cadet | Boys | Delhi | Speed-Quad | Participation | 0146 |
| 3 | 6239 | Vinayak dalal | 5 to 7 – Cadet | Boys | Delhi | Speed-Quad | Participation | 0147 |
| 4 | 6234 | Aarya Singh | 5 to 7 – Cadet | Girls | Delhi | Speed-Quad | Participation | 0148 |
| 5 | 6235 | R Vedha Varshni | 5 to 7 – Cadet | Girls | Delhi | Speed-Quad | Participation | 0149 |
| 6 | 6236 | VIVEKA ARULRAJ | 5 to 7 – Cadet | Girls | Delhi | Speed-Quad | Participation | 0150 |
| 7 | 6243 | SAMKIT JAIN | 7 to 9 – Cadet | Boys | Delhi | Speed-Quad | Participation | 0151 |
| 8 | 6244 | Harshit khureja | 7 to 9 – Cadet | Boys | Delhi | Speed-Quad | Participation | 0152 |
| 9 | 6245 | Shaurya Malyan | 7 to 9 – Cadet | Boys | Delhi | Speed-Quad | Participation | 0153 |
| 10 | 6240 | Sanvi Nanda | 7 to 9 – Cadet | Girls | Delhi | Speed-Quad | Participation | 0154 |
| 11 | 6241 | Sanskriti Srivastava | 7 to 9 – Cadet | Girls | Delhi | Speed-Quad | Participation | 0155 |
| 12 | 6242 | Samaaira Saxena | 7 to 9 – Cadet | Girls | Delhi | Speed-Quad | Participation | 0156 |
| 13 | 6249 | Kartik Jain | 9 to 11 – Cadet | Boys | Delhi | Speed-Quad | Participation | 0157 |
| 14 | 6250 | SHRIHAN SEN | 9 to 11 – Cadet | Boys | Delhi | Speed-Quad | Participation | 0158 |
| 15 | 6251 | Harshit | 9 to 11 – Cadet | Boys | Delhi | Speed-Quad | Participation | 0159 |
| 16 | 6246 | VEDIKA SHARMA | 9 to 11 – Cadet | Girls | Delhi | Speed-Quad | Participation | 0160 |
| 17 | 6247 | Avishi Jain | 9 to 11 – Cadet | Girls | Delhi | Speed-Quad | Participation | 0161 |
| 18 | 6248 | Chitraksshi Katyal | 9 to 11 – Cadet | Girls | Delhi | Speed-Quad | Participation | 0162 |
| 19 | 6276 | ATHARV GOYAL | 5 to 7 – Cadet | Boys | Delhi | Speed-Inline | Participation | 0163 |
| 20 | 6278 | Vihaan grover | 5 to 7 – Cadet | Boys | Delhi | Speed-Inline | Participation | 0164 |
| 21 | 6279 | DAIVIK BUDHIRAJA | 5 to 7 – Cadet | Boys | Delhi | Speed-Inline | Participation | 0165 |
| 22 | 6280 | Saavi Bansal | 5 to 7 – Cadet | Girls | Delhi | Speed-Inline | Participation | 0166 |
| 23 | 6281 | Tejasvi | 5 to 7 – Cadet | Girls | Delhi | Speed-Inline | Participation | 0167 |
| 24 | 6282 | Radhika Luthra | 5 to 7 – Cadet | Girls | Delhi | Speed-Inline | Participation | 0168 |
| 25 | 6283 | Bhagya Rathee | 7 to 9 – Cadet | Boys | Delhi | Speed-Inline | Participation | 0169 |
| 26 | 6284 | Abhik negi | 7 to 9 – Cadet | Boys | Delhi | Speed-Inline | Participation | 0170 |
| 27 | 6285 | Prayan Mahajan | 7 to 9 – Cadet | Boys | Delhi | Speed-Inline | Participation | 0171 |
| 28 | 6286 | Ishanvi Singhania | 7 to 9 – Cadet | Girls | Delhi | Speed-Inline | Participation | 0172 |
| 29 | 6287 | Bhavya Malik | 7 to 9 – Cadet | Girls | Delhi | Speed-Inline | Participation | 0173 |
| 30 | 6288 | Aashi Singh | 7 to 9 – Cadet | Girls | Delhi | Speed-Inline | Participation | 0174 |
| 31 | 6289 | Dhiren Mahajan | 9 to 11 – Cadet | Boys | Delhi | Speed-Inline | Merit | 0175 |
| 32 | 6290 | NIKHIL DABAS | 9 to 11 – Cadet | Boys | Delhi | Speed-Inline | Merit | 0176 |
| 33 | 6292 | Viraj Bhakuni | 9 to 11 – Cadet | Boys | Delhi | Speed-Inline | Participation | 0177 |
| 34 | 6293 | katherine elizabeth jacob | 9 to 11 – Cadet | Girls | Delhi | Speed-Inline | Merit | 0178 |
| 35 | 6294 | VANALIKA TOMAR | 9 to 11 – Cadet | Girls | Delhi | Speed-Inline | Merit | 0179 |
| 36 | 6295 | Divyanshi Lalharia | 9 to 11 – Cadet | Girls | Delhi | Speed-Inline | Participation | 0180 |
| 37 | 6252 | Aranya Mandal | 11 to 14 – Sub Junior | Girls | Delhi | Speed-Quad | Merit | 0855 |
| 38 | 6253 | Sanghamitra Mandal | 11 to 14 – Sub Junior | Girls | Delhi | Speed-Quad | Participation | 0856 |
| 39 | 6254 | DIYA KISHORE | 11 to 14 – Sub Junior | Girls | Delhi | Speed-Quad | Participation | 0857 |
| 40 | 6255 | Arghya Mehta | 11 to 14 – Sub Junior | Boys | Delhi | Speed-Quad | Participation | 0858 |
| 41 | 6256 | ARVIND BHARDWAJ | 11 to 14 – Sub Junior | Boys | Delhi | Speed-Quad | Participation | 0859 |
| 42 | 6257 | GAGAN YADAV | 11 to 14 – Sub Junior | Boys | Delhi | Speed-Quad | Participation | 0860 |
| 43 | 6258 | Ayesha Hussain | 14 to 17 – Junior | Girls | Delhi | Speed-Quad | Participation | 0861 |
| 44 | 6259 | Pranjali Maithani | 14 to 17 – Junior | Girls | Delhi | Speed-Quad | Participation | 0862 |
| 45 | 6260 | RAJUL AAFARIA | 14 to 17 – Junior | Girls | Delhi | Speed-Quad | Participation | 0863 |
| 46 | 6262 | Prince Yadav | 14 to 17 – Junior | Boys | Delhi | Speed-Quad | Participation | 0864 |
| 47 | 6263 | ARJUN SINGHAL | 14 to 17 – Junior | Boys | Delhi | Speed-Quad | Participation | 0865 |
| 48 | 6264 | Daksh Shokeen | 14 to 17 – Junior | Boys | Delhi | Speed-Quad | Participation | 0866 |
| 49 | 6265 | ANJALI GAUTAM | Above 17 – Senior | Women | Delhi | Speed-Quad | Participation | 0867 |
| 50 | 6266 | Rakhi Sahu | Above 17 – Senior | Women | Delhi | Speed-Quad | Participation | 0868 |
| 51 | 6268 | Suhani Jain | Above 17 – Senior | Women | Delhi | Speed-Quad | Participation | 0869 |
| 52 | 6269 | Arjun choudhery | Above 17 – Senior | Men | Delhi | Speed-Quad | Merit | 0870 |
| 53 | 6270 | Honey Narwal | Above 17 – Senior | Men | Delhi | Speed-Quad | Participation | 0871 |
| 54 | 6304 | BHAVYA BAJAJ | 11 to 14 – Sub Junior | Girls | Delhi | Speed-Inline | Merit | 0872 |
| 55 | 6305 | VEDIKA BANSAL | 11 to 14 – Sub Junior | Girls | Delhi | Speed-Inline | Participation | 0873 |
| 56 | 6306 | LAVANYA YADAV | 11 to 14 – Sub Junior | Girls | Delhi | Speed-Inline | Participation | 0874 |
| 57 | 6307 | MYRA DHAWAN | 11 to 14 – Sub Junior | Girls | Delhi | Speed-Inline | Participation | 0875 |
| 58 | 6296 | Harshit Bansal | 11 to 14 – Sub Junior | Boys | Delhi | Speed-Inline | Merit | 0876 |
| 59 | 6298 | DEV GREWAL | 11 to 14 – Sub Junior | Boys | Delhi | Speed-Inline | Participation | 0877 |
| 60 | 6300 | Himnish Sadhu | 11 to 14 – Sub Junior | Boys | Delhi | Speed-Inline | Participation | 0878 |
| 61 | 6303 | BHAVIT BAJAJ | 11 to 14 – Sub Junior | Boys | Delhi | Speed-Inline | Merit | 0879 |
| 62 | 6312 | Aakriti Narayan | 14 to 17 – Junior | Girls | Delhi | Speed-Inline | Merit | 0880 |
| 63 | 6313 | KALASH SUHAG | 14 to 17 – Junior | Girls | Delhi | Speed-Inline | Participation | 0881 |
| 64 | 6315 | Heeral Sadhu | 14 to 17 – Junior | Girls | Delhi | Speed-Inline | Merit | 0882 |
| 65 | 6791 | Pari sehgal | 14 to 17 – Junior | Girls | Delhi | Speed-Inline | Participation | 0883 |
| 66 | 6308 | Krish Sharma | 14 to 17 – Junior | Boys | Delhi | Speed-Inline | Participation | 0884 |
| 67 | 6309 | Meet Panwar | 14 to 17 – Junior | Boys | Delhi | Speed-Inline | Merit | 0885 |
| 68 | 6310 | Divyansh goyal | 14 to 17 – Junior | Boys | Delhi | Speed-Inline | Participation | 0886 |
| 69 | 6311 | Shiva siroli | 14 to 17 – Junior | Boys | Delhi | Speed-Inline | Participation | 0887 |
| 70 | 6320 | Prakriti saxena | Above 17 – Senior | Women | Delhi | Speed-Inline | Merit | 0888 |
| 71 | 6321 | SHASHWATI SHIVAJI SWAMY | Above 17 – Senior | Women | Delhi | Speed-Inline | Participation | 0889 |
| 72 | 6316 | Vedant Choudhary | Above 17 – Senior | Men | Delhi | Speed-Inline | Merit | 0890 |
| 73 | 6317 | Tanishq mahajan | Above 17 – Senior | Men | Delhi | Speed-Inline | Merit | 0891 |
| 74 | 6318 | DEVENDER SHARMA | Above 17 – Senior | Men | Delhi | Speed-Inline | Participation | 0892 |
| 75 | 6319 | Dhruv Dahiya | Above 17 – Senior | Men | Delhi | Speed-Inline | Participation | 0893 |
| 76 | 6322 | prabhat sharma | Above 30 – Master | Men | Delhi | Speed-Inline | Merit | 0894 |
| 77 | 6323 | GOPAL | Above 30 – Master | Men | Delhi | Speed-Inline | Participation | 0895 |
| 78 | 6324 | Kinshuk Gupta | 14 to 17 – Junior | Boys | Delhi | Roller-Hockey | Participation | 2096 |
| 79 | 6325 | Dhruv Khera | 14 to 17 – Junior | Boys | Delhi | Roller-Hockey | Participation | 2097 |
| 80 | 6326 | Anurag Saini | 14 to 17 – Junior | Boys | Delhi | Roller-Hockey | Participation | 2098 |
| 81 | 6328 | Akshat | 14 to 17 – Junior | Boys | Delhi | Roller-Hockey | Participation | 2099 |
| 82 | 6329 | NIMIT GARG | 14 to 17 – Junior | Boys | Delhi | Roller-Hockey | Participation | 2100 |
| 83 | 6330 | MANAN GARG | 14 to 17 – Junior | Boys | Delhi | Roller-Hockey | Participation | 2101 |
| 84 | 6331 | ARCHIT GOSAIN | 14 to 17 – Junior | Boys | Delhi | Roller-Hockey | Participation | 2102 |
| 85 | 6332 | TAVISH KAUSHIK | 14 to 17 – Junior | Boys | Delhi | Roller-Hockey | Participation | 2103 |
| 86 | 6232 | Vibhuti Chander | 11 to 14 – Sub Junior | Girls | Delhi | Inline-Freestyle | Participation | 3321 |
| 87 | 6231 | Tiluck Keisam | 11 to 14 – Sub Junior | Boys | Delhi | Inline-Freestyle | Merit | 3322 |
| 88 | 6233 | Daksh Chander | 14 to 17 – Junior | Boys | Delhi | Inline-Freestyle | Participation | 3323 |
| 89 | 6480 | AANYA GARG | 11 to 14 – Sub Junior | Girls | Delhi | Skateboarding | Participation | 3498 |
| 90 | 6483 | Kimaya Singh | 9 to 11 – Cadet | Girls | Delhi | Skateboarding | Merit | 3499 |
| 91 | 6484 | AKSHITA TOMAR | 11 to 14 – Sub Junior | Girls | Delhi | Skateboarding | Participation | 3500 |
| 92 | 6486 | Shreya Bansal | 14 to 17 – Junior | Girls | Delhi | Skateboarding | Participation | 3501 |
| 93 | 6493 | Siya Balhara | 14 to 17 – Junior | Girls | Delhi | Skateboarding | Participation | 3502 |
| 94 | 6494 | AADYA ADITI | 14 to 17 – Junior | Girls | Delhi | Skateboarding | Merit | 3503 |
| 95 | 6495 | Ishman kaur | 14 to 17 – Junior | Girls | Delhi | Skateboarding | Participation | 3504 |
| 96 | 6499 | Aarna Srivastav | 9 to 11 – Cadet | Girls | Delhi | Skateboarding | Participation | 3505 |
| 97 | 6333 | Naitik Dhankar | 11 to 14 – Sub Junior | Boys | Delhi | Skateboarding | Participation | 3506 |
| 98 | 6476 | SIDDHARTH BALHARA | 9 to 11 – Cadet | Boys | Delhi | Skateboarding | Merit | 3507 |
| 99 | 6478 | PRITHVISH TOMAR | 9 to 11 – Cadet | Boys | Delhi | Skateboarding | Participation | 3508 |
| 100 | 6479 | DIKSHANT BALHARA | 9 to 11 – Cadet | Boys | Delhi | Skateboarding | Participation | 3509 |
| 101 | 6481 | Aryan Rawat | 11 to 14 – Sub Junior | Boys | Delhi | Skateboarding | Merit | 3510 |
| 102 | 6482 | Sumit | 14 to 17 – Junior | Boys | Delhi | Skateboarding | Participation | 3511 |
| 103 | 6485 | Ratish Srivastava | 9 to 11 – Cadet | Boys | Delhi | Skateboarding | Merit | 3512 |
| 104 | 6487 | Shivam Balhara | 14 to 17 – Junior | Boys | Delhi | Skateboarding | Merit | 3513 |
| 105 | 6489 | Dibyangsu Goswami | 14 to 17 – Junior | Boys | Delhi | Skateboarding | Participation | 3514 |
| 106 | 6491 | Ranveer Chaudhary | 11 to 14 – Sub Junior | Boys | Delhi | Skateboarding | Participation | 3515 |
| 107 | 6496 | Antish kumar | Above 17 – Senior | Men | Delhi | Skateboarding | Participation | 3516 |
| 108 | 6498 | Shivam | Above 17 – Senior | Men | Delhi | Skateboarding | Merit | 3517 |