RSFI Secretariat Is Happy To Inform You That Skating Have Taken Over The Barcelona City By Storm In An All-Around Skating Event That Has Showcased The Diversity Of Our 11 Disciplines
And The Melting Pot Of Different Cultures Of More Than 80 Countries Coming From The 5 Continents. Witnessing Such Passion And Participation Has Been A Blessing And We Look
Forward To More Great Future Events! Our 152 Members Indian Team Represented The Country In All 11 Disciplines And Come Up With Historical Results As Under.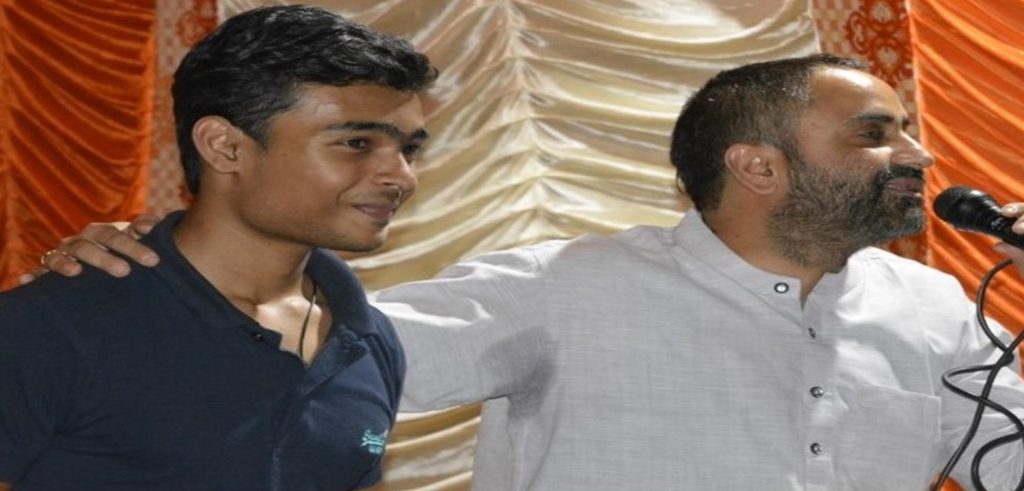 1. First Time Indian Skater (Abhijith Amalraj From Kerala) Has Won Gold Medal In W.R. Games.
2. Two Speed Skaters (Tanishq Mahajan From Delhi And Dhanush Baabu From Karnataka)
Have Achieved 5th Position In Their Respective Categories In Speed Skating.
3. Another Remarkable Performance By Aarthy Kasturiraj From Tamil Nadu Who Secured 7th
Position In Her Respective Event.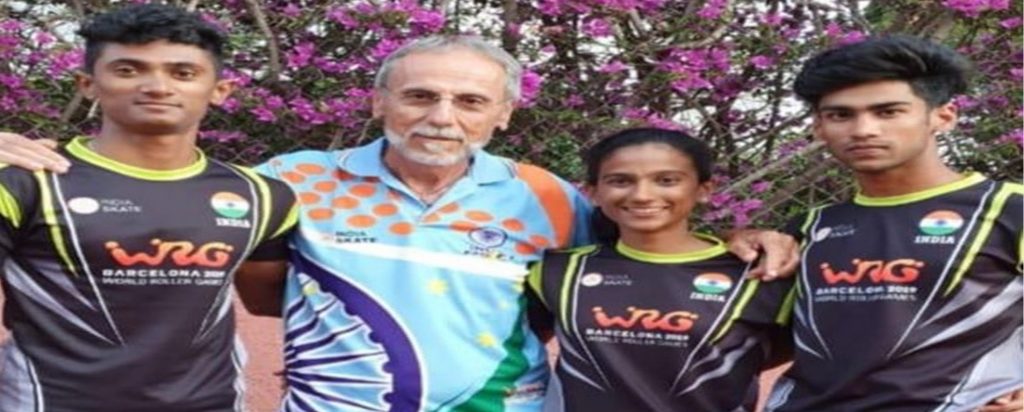 4. Also Many Skaters Reached To Finals In Speed Skating Discipline.
5. In Roller Hockey, First Time We Achieved 4th Position In World Roller Games.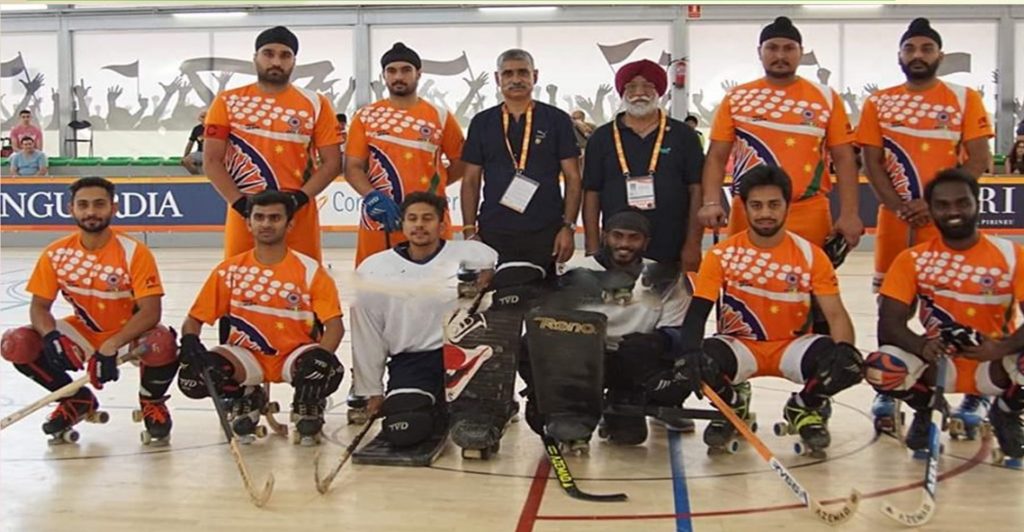 6. In Inline Hockey, Our Team Beat Korea And China And Upgraded Their Team Position
7. In Alpine, Downhill, Scooter And Roller Free Style, Our Skaters Performed Better.
8. One Of The Thrilling Event Called Roller Derby, Our Indian Girls Team Who Took Part For The First Time Have Performed Outstanding And Achieved Fourth Position.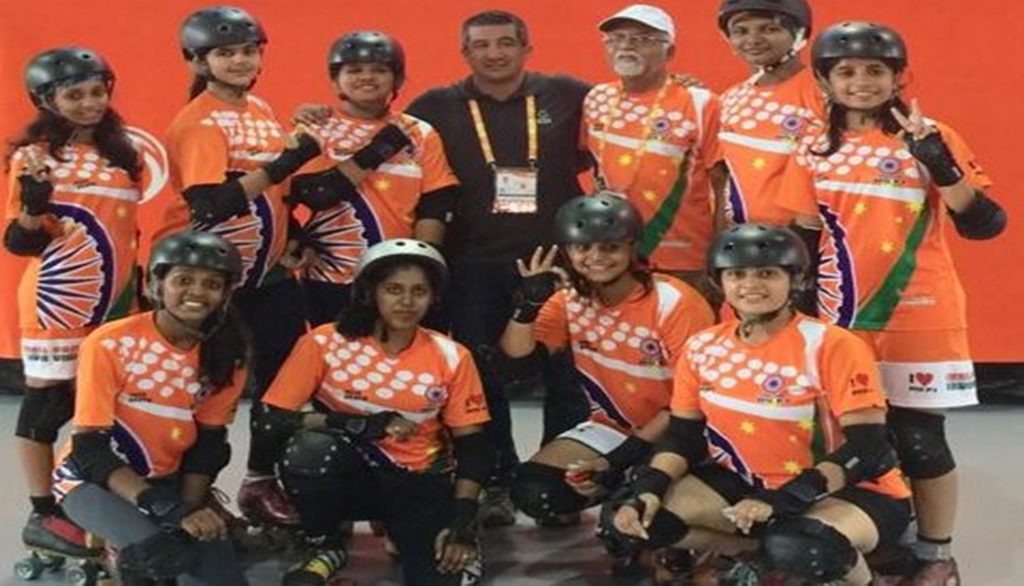 RSFI Senior Official Shri Arun Walia And Shri Tulsi Ram Agarwal And Shri Bharath Kumar Encouraged And Motivated The Players To Perform Better. Team Coach Mr. Gulio Ravasi, Mr.
Willy, Mr. Aldo, Mr. Balwinder Singh , Mr. Rajesh Anand, Shripad Shinde, Pooja Malik, Mr.Amit, Mr. Karthik And Mr. Sandip Bhatnagar Gave Their Best To All The Team Players And Provided All Type Of Technical And Other Activities.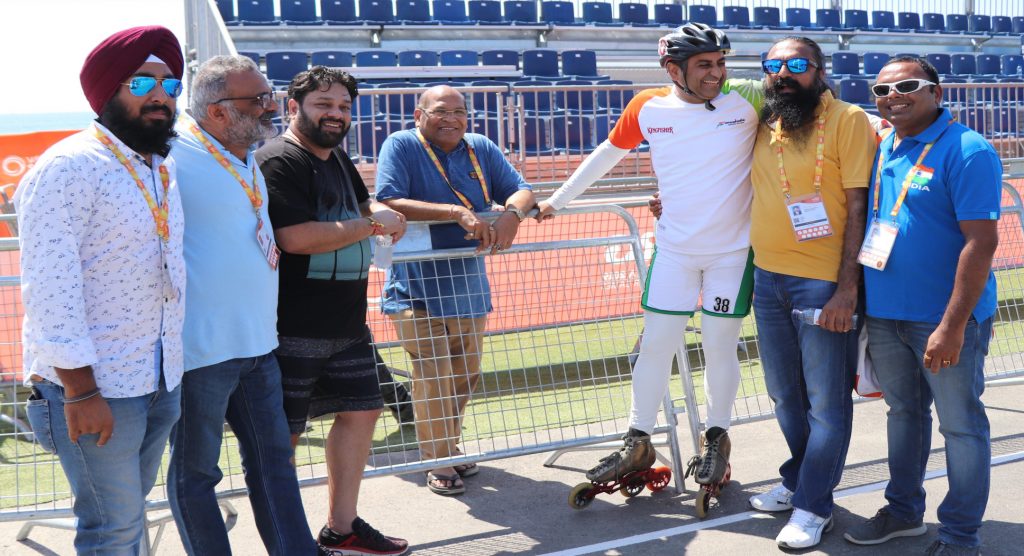 We Also Met With World Skate President, Addl. General Secretary, Sports Director And All Disciplines Chairman To Develop Roller Sports In India In A Better Way. We Also Invited World
Skate President And Sports Director To Visit India For National Championship And They Have Accepted Our Invitation.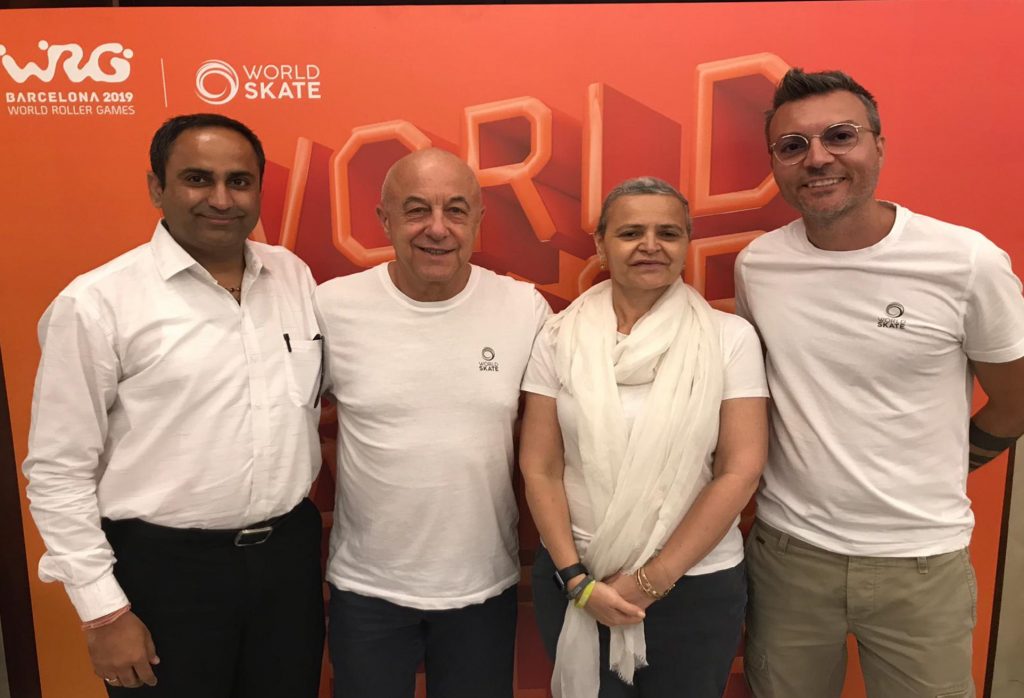 I, Personally Thank All Skaters, Officials, Coaches And State Associations Officials For Their Wonderful Support Which Helped Us Achieve Such Amazing Results In World Roller Games. I
Also Congratulate You All In The Results Achieved By Your State Skaters. The Next World Skate Games Will Be Held In Buenos Aires In 2021 And I Look Forward To Seeing Even More Skaters And More State Association Bringing Their Skaters To Represent India. Skate On!
With regards Yours Sincerely,
Naresh Kumar Sharma
General Secretary RSFI